Jean Grandbois
Welcome to my home page!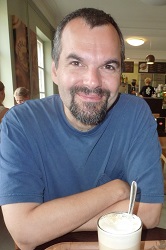 Who is this guy?
I'm a programmer, with 25+ years experience in software development, geographic information systems, and database design and programming. In 2012 I went mobile, and have been developing mobile web apps. I am a member of Mensa Canada. And, after some recent genealogical research found some Algonquin blood 8 generations back, I am now also a member of the Voyageur Métis! Currently living in the badlands of Alberta, Canada, with my better half, Judith Lemstra.
Here is a sampling of what I've been up to:
My Birthday Facts is an engaging mobile web application that allows you to look up fun and interesting facts about the day you were born. Additionally, it has loads of unique gift ideas, which include some trivia about the recipient's birthday. Facts like:
What was the number 1 song playing on the radio?
Were there any notable news headlines?
Anyone famous born on my birthday?
What are the astrological implications of my birthday?
How much did a new car cost back then?
What sports games were on tv that day, and who won?
With My Birthday Facts, you can also see a world map of other people born on your birthday. You can add your birthday and location to the map, as well as connect with others on Facebook who were born on the same day.
This is just a sample of some of the things you can do on My Birthday Facts. We encourage you to explore the site, and have fun.
My Birthday Songs is a downloadable Android app which contains the music portion of My Birthday Facts. The Android app does not need an internet connection to access the song lists.
Plant Days allows a visitor to make the single biggest contribution to the environment that they can make as an individual: eating a plant based diet. Plenty of statistics on the site demonstrate how simply having one Plant Day per week can have an enormous impact on your health, the environment, and of course the animals. You can make an anonymous pledge, or log in to track your progress on a calendar and earn badges and trophies as you go!
10,000 classes.
1,100 recreation facilities.
1,000 parks and green spaces.
Never before has there been an easy way for residents to sort through the abundant recreation opportunities offered by our city. Ottawa Recreation Search is a designed-for-mobile website that allows visitors to effectively and visually search the recreation facilities and classes offered by the city of Ottawa, Ontario.
With a map of the locations of classes and facilities, and our advanced search tools, you can answer questions such as:
I have a 6 year old, what swim classes are available within 5 kms of my house? Oh, and I'm only available Monday and Thursday evenings after 6 pm, and Saturday afternoons.
Where are the parks where I can let my dog go off-leash?
Where are the baseball diamonds and tennis courts near me?
How do I get between two locations using the bike paths as much as possible?
I'm a senior, what classes are offered for my age group, within 10 kms of my house?
I want to browse the classes offered, what are the categories I can look for?
Find me all the yoga classes in the city, but only during the evening.
This is just a sample of some of the ways you can search the city's data and have access to the resources that suit your busy, urban lifestyle.
Please visit the site, and explore the city's recreation opportunities.
Mental Distortions

An action-romance novel set in Tibet.
"... it is a must read."
"... I was riveted to this book from beginning to end."
Midnight Reviews
"...strong characters and a lot of plot; it really is impossible to put down.""
"... an exciting tale that will keep any reader hooked."
Bryn Colvin, eBook Reviews Weekly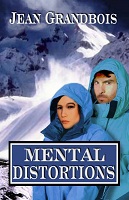 Mental Distortions is a fast-paced tale of dangerous pursuit, unspeakable atrocities, and love. Set in modern day Chinese-occupied Tibet, Mental Distortions centers on a twenty-four year old Tibetan woman's struggle to expose a sinister conspiracy. With the help of a Canadian hiker, she must outwit the authorities trying to capture her, in order to expose the secret that threatens her people's future. Tibetan culture, history and a cold, desolate landscape form a colorful backdrop to this story. The novel finely details modern day Tibet's rich culture, blending adventure, romance and intrigue to produce a thrilling, and occasionally humorous, tale of survival against all odds.